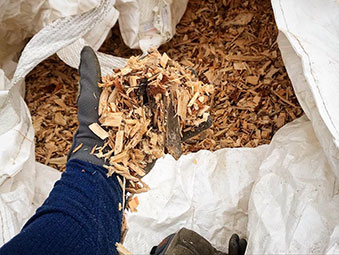 Premium chips wood only. No dyes, no foliage, no sticks and twigs. Nature's favourite tree fertilizer, weed suppressant, and moisture retainer. $150 / 1.75 cubic meter bag (2.2 cubic yard) Approximately 700 Lb / bag. Custom volumes of select species are also available (Apple, Cherry, Cedar, etc).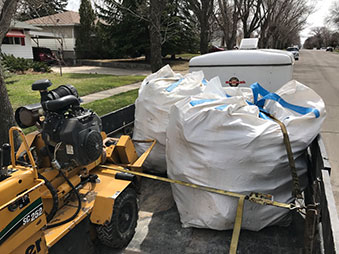 Mixed species, ready to burn, split and seasoned firewood. $150 / bag (4x4x4ft) Approximately 1/2 cord. Species include Ash, Spruce, Fir, Pine, Birch, Poplar, Maple. Approximately 600 Lb / bag.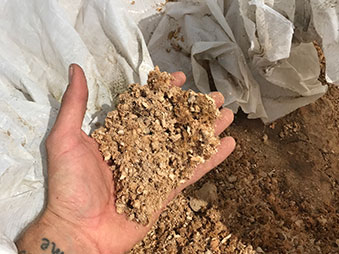 Sawdust from the mill. Zero harmful epoxy content. Delivered in totes. Great for gardening and other soil amendment / replacement purposes. $150 / 2.2 cubic yard bag. Approximately 700 Lb / bag.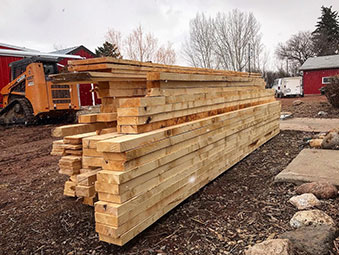 Rough cut lumber. All common sizes are available (1×4, 1×6, 2×4, 2×6, 4×4 etc). Custom sizes are also available (1×8, 6×10, 10×10, etc). Beams are also available (4×4, 6×6, 8×8, 10×10). Locally sourced Spruce and Poplar, locally cut and processed. Free deliveries on orders $200 or more within inner perimeter. $50 flat rate delivery fee applied to orders under $200.
Inner perimeter delivery:
Delivery included in cost within 30 Km of Lethbridge. To your yard, shop, garage, over your fence, directly into the bed of your pick-up truck, or straight to your RV camp-site. No mess drop off.
Outer perimeter delivery:
$.60 / Km delivery fee applied per Km outside of 30 inner perimeter.
Address
2023 19 Ave N
Lethbridge, AB T1H 4G4